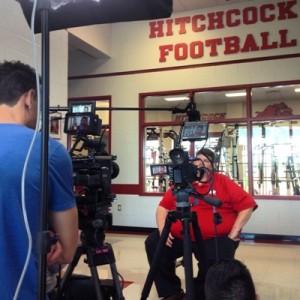 Douglas Robertson of Citizen Doug Productions provided location sound services for the production of Maggievision's ESPY's event video about Michael Sam's journey to become the first openly gay NFL player. It was played in house at the time of the presentation of the 2014 Arthur Ashe Courage Award. We did two days of interviews with Sam's closest friends, extended family, coaches and teachers in Sam's home town Hitchcock, Texas. It was an honor to meet them and hear the great things they had to say about Michael.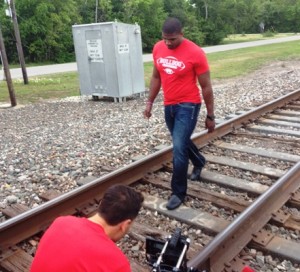 The shoot was done on the Red Epic and Panasonic ASR-100 with audio recorded double system on a Sound Devices 633 with Lectrosonics Digital Hybrid wireless and Sennheiser and Sonotrim microphones.
See Michael Sam's Arthur Ashe Courage Award Acceptance Speech here.